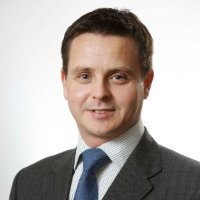 Paul Gillen, Pinsent Masons
Paul is a Partner at Pinsent Masons LLP who heads the Employment Law team. Previously, Paul worked for over ten years in HR Management within the manufacturing, engineering, retail and construction sectors. This experience supports his commercial and solutions-based approach.
Paul is qualified as a solicitor in England & Wales, Northern Ireland and the Republic of Ireland and he is a Chartered Fellow of the Chartered Institute of Personnel and Development and is Past-Chair of the Northern Ireland CIPD Branch.  Paul is Visiting Professor to the School of Law at Ulster University and sits on the CBI Employment & Skills Committee.  Paul specialises in advising public and private sector clients on contentious and non-contentious matters, TUPE, equality and diversity (including public sector equality duties), policy and procedure, organisational structure and development and strategic HR support. He specialises in employment matters in reorganisations and insolvency.
Paul is a regular employment law speaker for Legal Island, the CIPD, CBI and other organisations as well as delivering the CIPD accredited Advanced Diploma in Employment Law.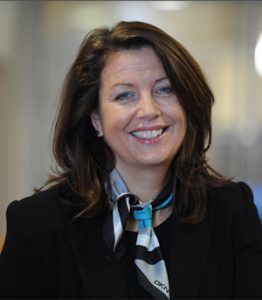 Helen Sullivan, PwC
Helen has 25 years of experience of helping clients improve their business performance, and achieve their strategic objectives, through the development of their organisations and the people within them.
She has worked for PwC's People and Change Practice for 18 years and this has involved line management and consulting roles across a range of HRD areas including L&D Strategy development, project management of complex multi-sited development programmes, design and delivery of development centres and learning effectiveness and impact studies.
Her current client work ranges from global energy and financial service companies to national government. Recent projects have involved, one to one executive coaching for Boards, consulting with organisations on people management and engagement strategies and the capability dimensions  of change management processes. Helen's particular interests lie with projects involving senior executive effectiveness and HR business partner development in organisations undergoing transformation of HR Service Delivery. Prior to PwC Helen spent seven years with Advanced Learning Systems managing a network of open learning centres and delivering on international open learning programmes.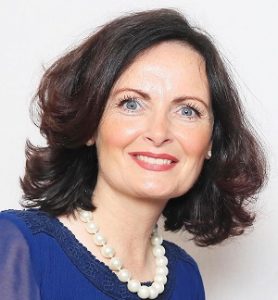 Linzi Conway, Keys to Success Consultants
Linzi is an experienced Organisational Development Consultant, well known for her engaging and personal approach. With her own successful business, a long list of loyal clients, and almost two decades of experience in HR management, training, and business growth, Linzi is sought after to advise and work with clients both regionally and internationally to encourage entrepreneurship, intrapreneurship, and create business opportunities.
Linzi is a Fellow of the Chartered Institute of Personnel and Development, CMI Chartered Manager and a Member of the Board for CMI Northern Ireland, a Member of the Chartered Institute of Marketing and Chartered Marketer.  She is a quality assured business advisor for Enterprise Northern Ireland and a regular on-air commentator.  She has an outstanding academic record, having obtained a degree in Computing and three post-graduate qualifications in business and marketing related disciplines, as well as a CAM Diploma in Digital Marketing.
Michael McQuillan, Ulster Business School
Michael is Director of the Business Institute at the Ulster University Business School. In his role, at the university, he leads on the design, development and delivery of innovative learning programmes for individuals and organisations from the private, public and third sectors. Michael is a Senior Fellow of the Higher Education Academy.
Prior to joining Ulster in 2014, he established and managed several businesses. Most notably, as co-founder of the streat, he developed the award-winning cafe business and franchised the model internationally, before an acquisition in 2010.
Through McQuillan Associates, he consulted and mentored more than 250 SME's across Northern Ireland from 2010 to 2014.  He regularly speaks on entrepreneurialism, business scaling and real customer service.
He has had a long involvement with the NI skills development agenda and was appointed to Visiting Professor (UUBS) in 2010.
Michael has been a board member of Tourism NI since May 2013. He is a Non-Executive Director on several Northern Irish businesses. He has held board positions on several businesses and charitable organisations in the past. He was previously a governor on Holywood Primary School Board.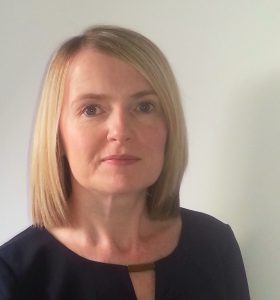 Wendy Close, Bank of Ireland
Wendy Close MCIPD, currently Senior HR Business Partner Bank of Ireland NI, responsible for working in Partnership with the NI Senior Management Team to agree the NI HR Strategy and Plan and ensuring implementation of plan in line with key business priorities.
Previously, Wendy has held other HR Business Partner roles in BOI in both NI and GB and also had responsibility for Managing the UK HR Advisory Team.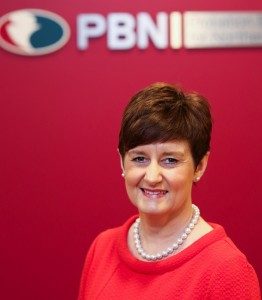 Gillian Robinson, PBNI
Gillian is the Head of Human Resources and Organisational Development in the Probation Board for Northern Ireland (PBNI).  Gillian leads on the areas of core Human Resources, Change Management, Culture, Learning & Development, Health & Safety, Equality, Social Enterprise and Staff Health & Well-being.
Prior to holding her post in PBNI, Gillian has worked in the public, private and voluntary sector.  Gillian is a Chartered Fellow of CIPD and holds a MSc in Human Resource Management.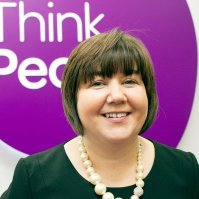 Anne Dougan, Think People
Anne Dougan MCIPD is Managing Partner at Think People Consulting, a modern HR Consultancy based in Belfast and Dublin, offering outsourced HR and People Development.
A seasoned HR executive with over 20 years within Senior Human Resources roles,  Anne's reputation as a commercially minded HR leader has spread across Northern Ireland and the Republic in the past ten years since setting up Think People with her business partner Emer Hinphey.  Anne's passion for HR started in one of her first HR posts at the London Stock Exchange, then from 1995 to 2002 Anne was Group Head of HR for United Dairy Farmers/Dale Farm Group of companies. She was responsible for all strategic and operational HR within the business.
Anne has enjoyed working with a vast array of businesses across every sector in Northern Ireland and the Republic and is well known for her persistence, accuracy and focus.  She has partnered business leaders at all levels and a variety of Industry from Services, Technology to Manufacturing.  She is particularly sought after for dealing with complex HR projects requiring an expected level of sensitivity and / or potential legal difficulty, due to her significant HR knowledge and her calm but firm unflustered style and general gravitas.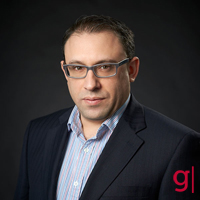 Pete Feldman, Grafton Recruitment
Pete joined Grafton Recruitment in 2014 as Managing Director and is fully responsible for Grafton's service delivery and financial performance in both Northern Ireland and the Republic of Ireland. Grafton provides quality recruitment and selection solutions including temporary, contract, specialist permanent and HR consulting, with a focus on design and delivery of assessment solutions and psychometric testing.
He has a passion for providing commercially-focused people solutions to support business strategies, gained through 20 years of HR experience, with over 15 years in senior HR positions. Pete previous worked for Dixons Carphone for 15 years in the UK, Ireland and Europe in a variety of HR roles including Resourcing & Talent, HR Shared Services and in-country HRD. He also worked for PaddyPower for two years as Head of UK HR. Key implementations and projects have included mass volume hiring to support rapid growth, change management, design and delivery of assessment and development centres for management levels, implementation of new pay schemes, employee engagement surveys and improvement cycles, TUPE / M&A,
Pete is both a Fellow of CIPD and the Institute of Recruitment Professionals.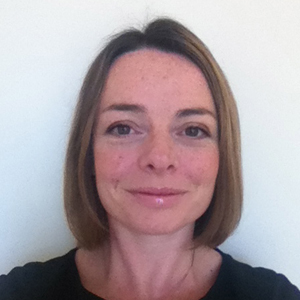 Lee Ann Panglea, CIPD
Lee holds the role of Head of Market Development across Scotland and Northern Ireland for CIPD. Her role is focused on building reach, influence and impact for the CIPD across Scotland and Northern Ireland, including leading, developing and implementing CIPD Scotland and Northern Ireland's market development plan- growing market profile and footprint.
Lee is also responsible for progressing strategic partnerships in order to further the impact and voice of CIPD in Scotland and Northern Ireland and developing market knowledge and intelligence to identify market opportunities; ensuring that our key customer groups needs are understood and met via CIPD solutions and customer propositions.
Dr. Denise Currie, Queen's University Belfast
Dr. Denise Currie is the Programme Director for the CIPD accredited MSc in Human Resource Management (full and part time) and a lecturer in Management at Queen's Management School.  Denise is a graduate of Queen's Management School where she completed her PhD on conflict management in business networks, which is a particular aspect of her broader research interests in workplace conflict and employee relations. Her most recent book, Managing Workplace Conflict: Alternative Dispute Resolution (co-authored with Paul Teague, Bill Roche and Tom Gormley and published by the Institute of Public Administration in Dublin) explores the genesis, operation and outcomes of Alternative Dispute Resolution in Ireland.  Denise has published a number of research papers on the subject of conflict management in leading journals such as the British Journal of Industrial Relations, International Journal of Management Reviews, Industrial Relations Journal and Negotiation Journal. She has also published research on graduate talent management in the International Journal of Human Resource Management. Her current interests remain in the area of conflict management but she also has a keen interest in employment relations in the Non Profit and Voluntary Sector. Building on work already published in Work, Employment and Society, she is currently undertaking a project that is examining employment relations issues in novel contractual arrangements between the Non-Profit and Public Sectors.
Through her role as Programme Director for the MSc HRM, she is keenly interested in challenging the perspective of her students and encourages them to become critical analysts when evaluating complex human resource management problems. She aims to equip her students with the appropriate knowledge and skills to provide people management solutions that will bring about real business benefits.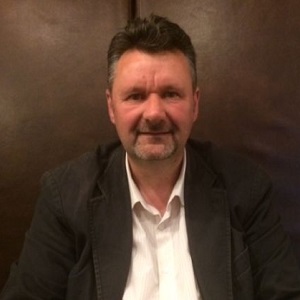 Dr. John McGurk, CIPD
After a varied career from driving trains through roles as an academic and strategically advising unions, Dr McGurk joined CIPD in 2007.  Starting in research and policy as skills and learning adviser, he progressed to lead CIPD's research on learning and talent development delivering a wide range of research from E-learning to analytics, innovation and pioneered CIPD's work on behavioural science.
Since setting up CIPD Scotland in October 2013, John has been at the forefront of developing CIPD's approach to the Scottish labour market and collaborations with business, government, the education sector, trade unions and other professional bodies. John is now CIPD's Head of Regional Policy and Insights, and supports devolved countries and the North of England on labour market and policy issues, working alongside CIPD's Regional Heads to bring CIPD's policy, insight and professional offer to our members and stakeholders.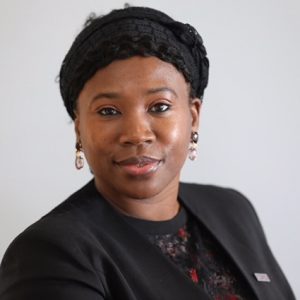 Monsurat Omotayo, CIPD Ireland
Monsurat currently works in CIPD Ireland as the HR Projects and Engagement Manager. Monsurat has a great passion for organisational development and people development. In her previous role as the Deputy Director of Administration and HR in Nigerian Railway, she was part of the senior leadership team and successfully initiated and led several organisational change and people management initiatives aimed at meeting business objectives and employee satisfaction. This includes the development of a new L&D strategy and training of over 6000 employees, large-scale recruitment and resourcing for over 2000 employees and development of a communication strategy to improve employee engagement and recognition. With an ageing workforce, she developed workforce planning and succession planning strategies to grow the talent pipeline and build a pool of ready replacements by working collaboratively with all the directorates and functional heads.
Monsurat has an outstanding academic record with a Masters in Human Resources Development from the University of Portsmouth, she is currently finalising her Doctorate programme in Business Administration at the Manchester Business School. She also has a vast knowledge and experience in leadership and strategic management having attended the Programme for Leadership Development (PLD) at the Harvard Business School and completed a strategic management course at the London School of Economics and Political Science. Along with her former lecturers at the University of Portsmouth, she produced a chapter on talent management practices in the book Contemporary Themes in Strategic People Management published by Palgrave Macmillan.
Monsurat is a Chartered Fellow of the CIPD and brings to the judging team a wealth of experience that spans over 18years in the public and private sectors and at the international and multinational organisation levels. She has worked collaboratively with different stakeholders; political leaders, business leaders, consultants, employees and trade unions to continually bring satisfaction to employees, productivity and profitability to the business as well as service to humanity.