MCS – Headline Sponsor
Established in 2008, MCS Group has cemented itself as Northern Ireland's leading specialist recruitment consultancy working across multiple industries: IT & Digital, Technical & Engineering, HR, Legal & Compliance, Accounting & Finance and Executive Search.
Working with 92% of N.Is top 200 companies, MCS support employers in building high performing businesses by connecting them with the most talented candidates in the market.
Specialist Consultants at MCS use their market knowledge to help professionals develop their careers by understanding their aspirations and connecting them to the best job opportunities.
This year MCS have significantly expanded their office footprint by moving into the impressive Flax House in Belfast city centre, with ambitious plans to build the team further.

nijobfinder.co.uk – Media Partner
nijobfinder is Northern Ireland's only cross-platform recruitment portal delivering an audience of 503,000 adults every week across our website and recruitment print supplements. We are the trusted recruitment partner of 1000s of NI businesses and have won Best Regional Job Board at the National Online Recruitment Awards in three of the past five years.
Our in-paper supplements within the Belfast Telegraph (Tuesday and Friday) and in Sunday Life are at the heart of the local jobs market, making them a must read for those searching for a job or new staff. The people, the jobs and the issues surrounding the employment scene are covered in more depth than any other publisher in this country.
At the start of 2018, we invested heavily in the functionality of our website, introducing new features that reflected the changing needs of the recruitment marketplace. Fully mobile responsive and with improved search options, the new site is designed to make job-hunting faster and easier for our users and deliver our recruiters more applications. With a CV Builder tool, the opportunity to save searches and set up job alerts and a new Recommended Jobs section, our site has been nominated once again as the Best Regional Job Board in the prestigious NORA Awards.
Talk to us today to find out how we can best serve your recruitment needs.

Danske Bank
Danske Bank is one of the largest banks in Northern Ireland, with around 1,400 employees, a network of branches and three regional business centres across Northern Ireland.
It is an autonomous subsidiary of the Danske Bank Group and benefits from the strength and technology of its strong international parent, combined with local presence, local decision-making and local expertise.

Eversheds Sutherland
Eversheds Sutherland is Ireland's only full service international law firm providing expert legal services to a predominantly business client base across a broad spectrum of areas. Our partners and solicitors strive to work in a collaborative partnership with our clients to deliver premium legal advice on time, and within budget through our innovative project management structure which is unique among the legal profession.
We work with some of Ireland's largest, most successful and progressive companies as well as many exciting and innovative smaller companies. What is really important to us is that every client receives personal attention, dedicated service and the most appropriate integrated advice.
Being the Irish member of Eversheds Sutherland means we can provide a seamless service right across Europe, the US, Asia, Africa and the Middle East. At local or international level, we aim to help all our clients in achieving their commercial objectives.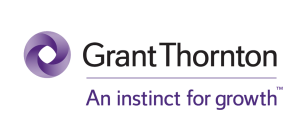 Grant Thornton
Grant Thornton's People & Change Consulting Practice is the latest service offering from Grant Thornton Ireland, with a new team of experts in Leadership, Learning & Development, Change Management, HR and Talent Solutions to help clients address their people agenda. People & Change Consulting are delighted to be a sponsor at this year's CIPD Awards because we see first‐ hand the value for organisations that invest in the development of their people. Grant Thornton is a the fastest growing professional services firm in Ireland, and their specialist teams work with firms from all sectors and grow the local economy. Grant Thornton has offices in Belfast, Dublin, and across Ireland, and they are committed to helping local clients solve global challenges, and grow their people to grow their organisations.
Health Shield
Health Shield offers businesses a complete set of preventative wellbeing tools for both employer and employee, allowing for the right care at the right time. Our holistic approach to employee wellbeing supports the notion that physical and mental health are intrinsically linked, and our extensive range of services work together to build integrated care pathways, supporting you every step of the way.
Our award‐winning Health Cash Plans go above and beyond the traditional offering, with flexibility to access a range of services including our NHS‐approved mental health app Thrive, our Employee Assistance Programme, our GP Anytime service, On‐Demand Physio, and money back on everyday healthcare costs.
If you have any questions regarding Health Cash Plans or how they can have a positive impact on your business, simply contact your local Business Development Manager Pazit McAuley on 07595 821048.
Hunter Savage
Hunter Savage is a leading niche recruitment consultancy specialising in Human Resources, Legal, Accountancy and Tax, Financial Services and Insurance.
Our company was established in 2010 and have established offices in both Belfast and Dublin. Our focus is to provide high quality consultative recruitment services to clients and candidates.
Our HR division is managed by Stephanie Mulholland. Stephanie is Northern Ireland's most experienced HR recruitment specialist with over 15 years experience. HR is a close knit and extremely well connected sector and Stephanie has a very successful track record in placing candidates at all levels within the HR sector.
Keep updated on job opportunities, events and news via our digital platforms or visit huntersavage.com/huntersavage.ie for more information.
Inspire Workplaces
Inspire Workplaces is an award‐winning social enterprise, established in 2000 as part of the Inspire group ‐ one of the longest established and largest charitable organisations in Ireland.
We deliver evidence‐based, best practice workplace wellbeing solutions that encompass market‐leading prevention and intervention services to provide a complete framework for organisations seeking to implement an effective, tailored wellbeing strategy.
Via our network of highly skilled and experienced counsellors, consultants and support team, we currently provide timely support to over 800,000 employees across the UK and Ireland.
We continue to lead the way in reshaping workplace wellbeing through the development of our highly innovative Employee Resilience Programme (ERP). Aiming to embed a culture of wellbeing in workplaces, our ERP approach is at the cutting edge of thinking on organisational culture and employee performance and development.
Encompassing an organisational needs analysis that influences strategy and policy, our ERP is underpinned by best‐practice methodology, an industry‐leading range of evidence‐based interventions and a pioneering online technical platform that guides and supports users through the service.
Employing a tiered, 'stepped‐care model' this end‐to‐end wellbeing solution ensures that the right care is given by the right people, in the right place, at the right time.

Tughans
Tughans' employment team boasts a combined experience of over 60 years in employment law and provides this knowledge and experience to long-standing clients.  Anna Beggan, Head of Employment, with fellow partner Patricia Rooney, director Rachel Richardson and solicitor Jack Balmer collectively provide advice on the full range of employment issues, both contentious and non-contentious, advising on matters in Northern Ireland, England & Wales and the Republic of Ireland.
The team is experienced in representing employer clients before the Employment, Industrial & Fair Employment Tribunals, the Northern Ireland High Court and Court of Appeal and the WRC and Labour Court in RoI.
The team regularly act in corporate transactions, having been involved in some of the highest profile M&A deals in Northern Ireland advising on TUPE matters, service provision issues and outsourcing, as well as pension matters arising in such mergers.

Ulster University Business School 
Ulster University Business School (UUBS) is the 6th largest business school in the UK and delivers over £40m of GVA to the NI economy annually.
We're in the business of creating possibility and to that end we are focused on shaping the futures of our students and building opportunity into the businesses they will join.
We are delighted to have close associations with a number of professional bodies, including the CIPD. These associations ensure that our content and curriculum are academically rigorous and professionally relevant.
Ulster University Business School have worked with CIPD for a number of years to provide an MSc in Human Resource Management which enables HR professionals to develop their knowledge and skills of HR whilst becoming academically and professionally qualified.
For more information visit our website: www.business.ulster.ac.uk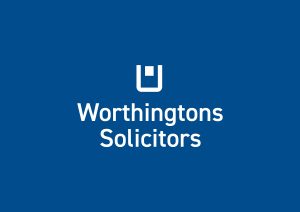 Worthingtons Solicitors
Worthingtons Solicitors are a leading firm of Commercial Solicitors with one of the largest employment law practices in Belfast. We consistently seek to deliver fast, practical and straight talking employment advice which not only meets but exceeds our client's expectations. We have considerable experience of providing Solicitor led practical guidance in relation to internal procedures, "behind the scenes" advice and assistance in relation to employment disputes and ultimately Tribunal and Court representation to our clients in relation to all aspects of employment law. We further provide due diligence services and legal advice in relation to mergers and acquisitions and all matters relating to the employment relationship.
Worthingtons are honoured to sponsor the "Excellence in HR Leadership" award and to support those who create a positive impact through their leadership style and willingness to help others.
Through our extensive experience we recognise the crucial contribution that HR professionals make on an operational and strategic level to the smooth running of a business which is key to success. Our tailored and specialised service works in tandem with HR professionals to ensure a solution based approach.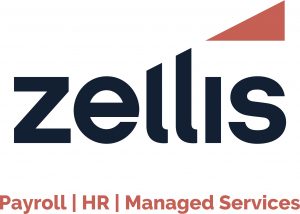 Zellis
Zellis is a market leading provider of Payroll and HR services. With over 50 years' experience, we have a strategy shaped around your people and a proven track record of ensuring that employees across the UK and Ireland are paid on time.
We believe the employee experience has two sides: the fundamentals and the stand out moments that employees really care about. We're here to help you master both.