Grafton Recruitment – Headline Sponsor
Grafton Recruitment is one of the largest recruitment companies in Europe. We have been providing organisations permanent and temporary jobs including outsourced recruitment solutions and FDI's projects for more than 30 years.
Grafton Recruitment is a diversified staffing business that operates in six countries Czech Republic, Hungary, Northern Ireland, Poland, Republic of Ireland, and Slovakia – with 35 offices and employing over 500 people.  We placed in excess of 5,500 candidates in permanent jobs, supplied circa 8,000 temporary workers to clients and payrolled in excess of 18,000 each month last year.  We are specialists in over 30 sectors.
We specialise in both private and public sector placement, providing professionals across the spectrum of business and industry.
We are delighted to be the headline sponsor for the CIPD Awards in Northern Ireland in 2017. The region is home to so many indigenous and multinational organisations that support innovative HR practices. These awards are an excellent platform for recognising and rewarding the talented professionals in the HR industry. We are honoured to be able to help recognise those HR professionals who play such an integral part in their organisation's success and proud to be associated with promoting HR excellence across this region. To find out more about our team click here.
Keep Connected with Grafton Recruitment on LinkedIn, Facebook and Twitter

nijobfinder.co.uk – Media Partner
nijobfinder.co.uk is Northern Ireland's number one job platform across print and digital.
Read by 261,000* people across Northern Ireland every week.
nijobfinder.co.uk online and in-paper supplements within the Belfast Telegraph (Tuesday and Friday) and in Sunday Life have more content than ever before, making them a must read, whether you are searching for a job or new staff.
Our dedicated recruitment journalist gets to the heart of the jobs market.
The people, the jobs and the issues surrounding the employment scene are covered in more depth than any other publisher in this country.
Ipsos MORI research** found nijobfinder to have the highest usage and brand awareness of any recruitment brand in Northern Ireland, showing how it continually strives to improve its service to job seekers and recruiters alike.
nijobfinder.co.uk is delighted to be the official media partner of the CIPD NI Awards 2016, especially as it celebrates its 15th year.
The Belfast Telegraph has provided a recruitment service for local companies since 1870 and our commitment to meeting the ever changing demands of the market in which the CIPD operates continues into the 21st century with nijobfinder.
* NITGI 2015 – 261,000 nijobfinder (print and online) and Sunday Life weekly readership.
** Ipsos MORI November 2013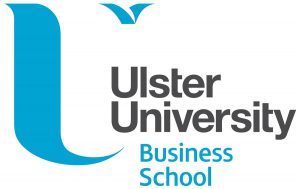 Ulster University Business School
With over 6000 students and approximately 140 academic staff, the Ulster Business School is one of the largest business schools in Britain and Ireland and has worked with Northern Ireland's businesses for over 40 years. An entrepreneurial, innovative and dynamic School that is committed to realising the University's vision of "leading in the provision of professional education for professional life", the Ulster Business School offers a wide range of high quality courses at undergraduate and postgraduate levels, executive education and PhD programmes.
With a very strong regional presence, and as a major contributor to the development of the Northern Ireland economy, a recent independent review has confirmed the Ulster Business School's position as Northern Ireland's leading business school. As a member of Harvard Business School's Microeconomics of Competitiveness Affiliate Network, and with links to the prestigious Babson College Boston, the School has established itself as a major centre for management and business education with international standing.
The Ulster Business School is dedicated to providing world class executive leadership and management development programmes, informed by leading-edge research for business. Our programmes are designed to equip leaders and managers with the skills and experience they need to give their businesses a competitive edge.
To build upon the School's strong record of achievement in supporting business and economic growth in the region, the Ulster Business School has established two centres: the Northern Ireland Centre for Economic Policy and the Centre for SME Development.
The School already has a very strong tradition of active engagement with local business through its Visiting Professoriate, Knowledge Transfer Partnerships, Innovation Vouchers, consultancy and extensive student placement/internship activity. We work constantly with the business community to ensure the provision of excellent and innovative programmes of study which serve the needs of the local economy.
The quality of the Ulster Business School's management and business education is reinforced by the strong relationships it has with professional bodies such as:
• Chartered Institute for Securities and Investment
• Institute of Chartered Secretaries and Administrators
• Chartered Institute of Marketing
• Chartered Institute of Personnel and Development
• Chartered Accountants Ireland
• Institute of Chartered Accountants in England and Wales
• Chartered Institute of Management Accountants
• Association of Chartered Certified Accountants
• Chartered Insurance Institute
• Chartered Financial Analyst Society of the UK
• Chartered Institute of Bankers in Scotland
• Hotel and Catering International Management Association
• Institute of Directors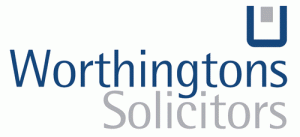 Worthingtons Solicitors
Worthingtons Solicitors are a leading firm of Commercial Solicitors with one of the largest employment law practices in Belfast.  Our employment solicitors provide professional and commercially sound advice on a full range of HR and employment law issues that affect the workplace and its employees, from disciplinary and grievance procedures through to Tribunal representation.
Through our extensive experience we fully recognise the crucial contribution that HR Professionals make on an operational and strategic level to the smooth running of business which is key to success.   Our tailored and specialised service works in tandem with HR Professionals to ensure a solution based approach on every issue.
We are delighted to sponsor a CIPD award and support those in the HR industry.  The past number of years has been very challenging for everyone within HR and personnel and it is fabulous to have recognition for the work they do.
Contact Maxine Orr or Louise McAloon, Employment Law Partners on 02890 434015 or e-mail maxine@worthingtonslaw.co.uk, Louise@worthingtonslaw.co.uk.  Visit our new website at www.worthingtonslaw.co.uk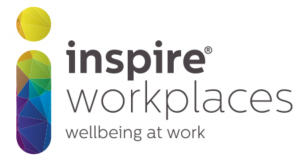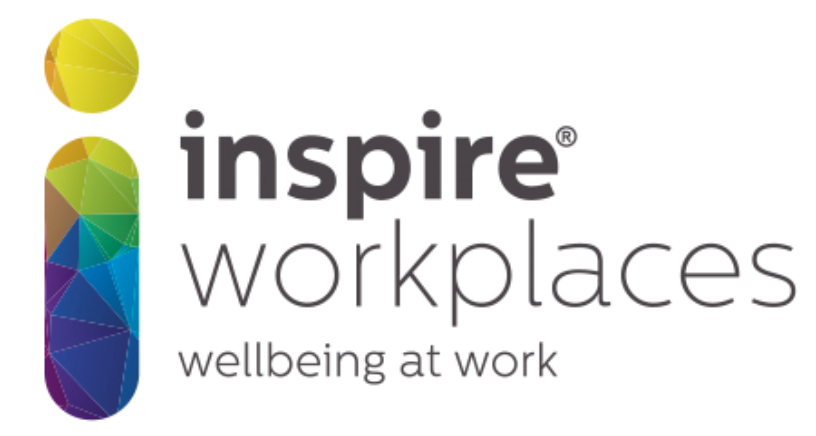 Inspire Workplaces
Inspire Workplaces is part of a social enterprise wholly owned by Inspire set up in 2000 with its focus wellbeing at work through counselling and other therapeutic interventions.
We provide a number of workplace wellbeing services such as employee assistance programmes (EAP) throughout the island of Ireland, and more recently, we have expanded into Britain.
Our network of highly skilled and experienced counsellors and consultants currently are available to offer confidential and timely support to well over 1,000,000 employee 'lives'.
Inspire Workplaces' approach offers clients a service that provides:
A partnership approach that supports staff in workplace environments that helps an organisation to thrive.
Evidenced outcomes of positive impacts gained from short-term therapeutic interventions.
To find out more visit the Inspire Workplaces website at www.inspirewellbeing.org/workplaces

Health Shield
Health Shield was founded in 1877 by a group of railway workers in Crewe at a time where there wasn't a free health service such as the NHS.
Driven by improving the services to its members, Health Shield is now an award winning provider of Health Cash Plans.
Today, Health Shield continues to adapt with the latest market trends, introducing a wide range of Health and Wellbeing treatments, a Virutal GP Service and a 24/7 Counselling and Support Helpline.*
Employers can also benefit from Active Care with an Occupational Health Helpline – a stress prevention programme that supports employer's duty of care and assists HR with advice and support on a range of issues such as fit notes, health surveillance and return to work plans and interview.
This has contributed to Health Shield becoming an award-winning health cash plan provider that offers benefits to over 200,000 members and their families. As a not-for-profit friendly society, Health Shield develops all of its products with the healthcare needs of its members in mind. As a result Health Shield won three consecutive 'Best Health Cash Plan Provider' awards at the Cover, Corporate Adviser and Health Insurance Awards in 2014 and 2015.
If you have any questions regarding Health Cash Plans or how they can have a positive impact on your business simply contact your local Business Development Manager Pazit Westwood on 07595 821048.

Hunter Savage
Hunter Savage is a leading niche recruitment consultancy specialising in Human Resources, Accountancy & Finance and Legal. Our company was established in 2010 and our focus is to provide high quality consultative recruitment services to clients and candidates.
Our HR division is managed by Stephanie Mulholland. Stephanie is Northern Ireland's most experienced HR recruitment specialist with over 14 years experience. HR is a close knit and extremely well connected sector and Stephanie has a very successful track record in placing candidates at all levels within the HR sector.

Eversheds Sutherland
Eversheds Sutherland is Ireland's only full service international law firm providing expert legal services to a predominantly business client base across a broad spectrum of areas. Our partners and solicitors strive to work in a collaborative partnership with our clients to deliver premium legal advice on time, and within budget through our innovative project management structure which is unique among the legal profession.
We work with some of Ireland's largest, most successful and progressive companies as well as many exciting and innovative smaller companies. What is really important to us is that every client receives personal attention, dedicated service and the most appropriate integrated advice.
Being the Irish member of Eversheds Sutherland means we can provide a seamless service right across Europe, the US, Asia, Africa and the Middle East. At local or international level, we aim to help all our clients in achieving their commercial objectives.

CIPD Enterprises in partnership with Avado
AVADO is CIPD Enterprises' only official partner for online qualifications in L&D and HR and together we won Best Training Partnership at the Training Journal Awards 2016. Benefit from the L&D expertise and cutting edge content of CIPD Enterprises, with the world class support and digital learning delivery from AVADO.
We offer internationally recognised, online HR and L&D qualifications designed and delivered by CIPD Enterprises in partnership with AVADO. This exclusive partnership gives you the re-assurance that you are getting a truly superb online learning experience.
If you're looking to progress your career, develop the most up-to-date expertise and gain a professional qualification, we have the right programme for you.
Our tailored online courses have been specifically designed to enable you to achieve the success you deserve.
Accelerate your career with access to cutting edge content, co-designed with CIPD's own HR and L&D experts
Your location is not an issue – study where you want, when you want, giving you the ultimate flexibility
No mandatory workshops – saving you time and money
Start immediately – monthly starts mean there is no need to delay
Experience cutting edge digital learning techniques that you can apply in your role
Be supported every step of the way with second-to-none support
Make an immediate impact in your organisation with practical, real-world focused skills
Choose from a number of flexible payment plans and pay one inclusive price.