MCS – Headline Sponsor
Established in 2008, MCS Group has cemented itself as Northern Ireland's leading specialist recruitment consultancy working across multiple industries: IT & Digital, Technical & Engineering, HR, Legal & Compliance, Accounting & Finance, Sales and Marketing and Executive Search.
Working with 92% of N.Is top 200 companies, MCS support employers in building high performing businesses by connecting them with the most talented candidates in the market.
Specialist Consultants at MCS use their market knowledge to help professionals develop their careers by understanding their aspirations and connecting them to the best job opportunities.
This year MCS has significantly expanded their footprint into ROI and the US markets with ambitious plans to build the team further over the next three years.
nijobfinder.co.uk – Media Partner
nijobfinder is Northern Ireland's only cross-platform recruitment portal delivering an audience of 523,000* adults across our website and recruitment print supplements. We are the trusted recruitment partner of 1000s of NI businesses and are a three times winner of the Best Regional Job Board at the National Online Recruitment Awards.
Our in-paper supplements within the Belfast Telegraph (Friday) and in Sunday Life are at the heart of the local jobs market, making them a must read for those searching for a job or new staff. The people, the jobs and the issues surrounding the employment scene are covered in more depth than any other publisher in this country.
We invest continually in the functionality of our website, introducing new features that reflect the changing needs of the recruitment marketplace. Fully mobile responsive and with intuitive search options, our site is designed to make job-hunting faster and easier for our users and deliver our recruiters more applications. With a CV Builder tool, the opportunity to save searches and set up job alerts, and a Recommended Jobs section our jobs platform connects to talent others can't reach.
Find your next employees on NI's largest recruitment platform, nijobfinder online and in-print
Talk to us today to find out how we can best serve your recruitment needs.
Contact:
Colin Maxwell
E: c.maxwell@nijobfinder.co.uk
T: 0788 4237196
or
Peter McMonagle
E: p.mcmonagle@nijobfinder.co.uk
T: 0782 7310567
*TGI NI 2020 (unduplicated audience 4 weeks)

Danske Bank
Danske Bank is one of the largest banks in Northern Ireland, with around 1,400 employees, a network of branches and three regional business centres across Northern Ireland.
It is an autonomous subsidiary of the Danske Bank Group and benefits from the strength and technology of its strong international parent, combined with local presence, local decision-making and local expertise.

Grant Thornton
Grant Thornton's People & Change Consulting Practice has one of the largest teams of HR and Change Consultants in Ireland, with experts in Leadership, Learning & Development, Change Management, HR and Talent Solutions to help clients address their people agenda. People & Change Consulting are delighted to be a sponsor at this year's CIPD Awards because we see first‐hand the value for organisations that invest in the development of their people. Grant Thornton is a the fastest growing professional services firm in Ireland, and their specialist teams work with firms from all sectors and grow the local economy. Grant Thornton has offices in Belfast, Dublin, and across Ireland, and they are committed to helping local clients solve global challenges, and develop their people to grow their organisations.
Hunter Savage
Hunter Savage is a leading niche recruitment consultancy specialising in Human Resources, Legal, Accountancy & Finance, IT, Engineering, Business Support & Marketing and Practice & Tax.
Our company was established in 2010 and we have successful offices in both Belfast and Dublin. Our focus is to provide high quality consultative recruitment services to clients and candidates.
Our HR division is managed by Stephanie Mulholland. Stephanie is Northern Ireland's most experienced HR recruitment specialist with over 16 years' experience. HR is a close knit and extremely well connected sector and Stephanie has a very successful track record in placing candidates at all levels within the HR sector.
Keep updated on job opportunities, events and news via our digital platforms or visit huntersavage.com for more information.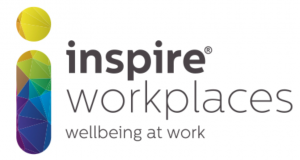 Inspire Workplaces
Inspire Workplaces is part of the Inspire group – an all-island charity and award-winning social enterprise working together with people living with mental ill health, intellectual disability, autism and addictions across Ireland.
Via our market-leading therapeutic and wellbeing services, we deliver evidence-based, best practice workplace wellbeing solutions that encompass a complete framework of prevention, intervention and training.
With a network of highly skilled counsellors, consultants and support team, we currently provide timely support to over 800,000 employees in some of the UK and Ireland's leading private, public and third sector organisations.
Through Inspire Students, we work in partnership with colleges and universities to provide counselling and wellbeing support services to students across Northern Ireland.
Find out how we're helping keep people happy, healthy and productive here.

Kennedys
Kennedys is a global law firm with 66 offices across 24 countries, including highly regarded practices in Belfast and Dublin.
Kennedys specialist employment law team has considerable experience in dealing with the full range of employment-related litigation, as well as day-to-day HR issues and strategy.
Our expertise includes dealing with employment and industrial disputes including defending employment tribunal and civil court claims brought against employers and pursuing injunction proceedings to prevent unlawful industrial action or unfair competition from former employees. The team is well versed in assisting clients with day-to-day HR issues and workforce strategy, such as discipline and grievance matters, advising upon redundancies, reorganisations and TUPE as well as drafting contracts, policies and procedures.
We guide our clients in a straightforward, clear and pragmatic way, working in partnership to ensure they follow correct procedures and minimise the risk of disputes.

Queen's Management School
Queen's Management School, based at Riddel Hall in Belfast, is one of the top business schools in the UK and Ireland and prides itself on offering a world-class range of undergraduate and postgraduate degree programmes in Accounting, Economics, Finance and Management, one of which is the CIPD accredited MSc HRM programme.
A globally-renowned centre of education and research, it enjoys close links with the business community, a dedicated placement office and a financial trading room.
In 2016 Queen's Management School merged with The William J Clinton Leadership Institute. The Leadership Institute brings leading academics and industry experts together to deliver a portfolio of executive education and leadership programmes.
TLT LLP
TLT is a growing and forward-thinking commercial law firm, committed to client service. We have a presence across all jurisdictions of the UK, with offices in Belfast, Bristol, Edinburgh, Glasgow, London and Manchester.
TLT's team of employment law specialists provide commercial and practical legal advice in response to complex employment law issues. We are experts in Industrial Tribunal and Fair Employment Tribunal litigation, and have extensive experience in defending cases on the full range of employment issues including unfair dismissal, discrimination and whistleblowing.
We regularly advise clients on day-to-day employment issues including performance and absence management, disciplinary and grievance processes, holiday pay and other working time queries, as well as on legal duties under the equality legislation, including workforce monitoring requirements and fair employment practices.
We also has extensive experience of advising clients on their legal obligations in respect of business reorganisations and re‐structuring exercises, and providing support through the process.
In addition, our dual qualified team often provide training to clients with operations in both Great Britain and Northern Ireland on the key differences in employment law, practice and procedure between the jurisdictions.
Tughans
Tughans Solicitors have evolved over the past 125 years into one of the largest commercial law firms in Northern Ireland.
An award-winning firm, our lawyers are recognised as market leaders across many sectors of the law. Today we advise some of Northern Ireland's largest and longest established businesses and some of its most promising emerging companies, both locally and internationally.
Our progressive approach has a depth and dimension that goes beyond simply giving the right advice. What we offer is not legal advice in isolation, but a more enriched point of view, encompassing every factor that could influence your success.
Visit our website to find out more and how to get in touch www.tughans.com
Worthingtons Solicitors
Worthingtons Solicitors are a leading firm of Commercial Solicitors with one of the largest employment law practices in Belfast. We consistently seek to deliver fast, practical and straight talking employment advice which not only meets but exceeds our client's expectations. We have considerable experience of providing Solicitor led practical guidance in relation to internal procedures, "behind the scenes" advice and assistance in relation to employment disputes and ultimately Tribunal and Court representation to our clients in relation to all aspects of employment law. We further provide due diligence services and legal advice in relation to mergers and acquisitions and all matters relating to the employment relationship.
Worthingtons are honoured to sponsor the "Excellence in HR Leadership" award and to support those who create a positive impact through their leadership style and willingness to help others.
Through our extensive experience we recognise the crucial contribution that HR professionals make on an operational and strategic level to the smooth running of a business which is key to success. Our tailored and specialised service works in tandem with HR professionals to ensure a solution based approach.