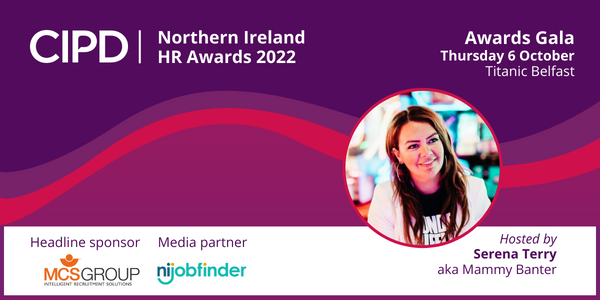 Titanic Belfast
Thursday 6 October 18:30 – 00:30
It's that time of the year again and we're excited to be back, celebrating 10 years of the CIPD Northern Ireland HR Awards!
This year's awards are going to be our best yet.
We're delighted to be back at Titanic Belfast for an evening gala. This year will be extra special and we know many of you are really looking to re-connect as a team and celebrate the successes of people professionals from across Northern Ireland.
Please join us at Titanic Belfast on 6 October to celebrate our winners and their achievements.
We're delighted that Serena Terry (aka Mammy Banter), Northern Ireland's top social media star, will be hosting this year's awards. The New Brass Kings will also be putting on a unique show. And the party doesn't stop there!
We encourage you to book early. You can book a table for ten guests (£850) or a half table for five (£500).
Tickets include an arrival drink, a three course evening meal with wine, and evening entertainment.
The dress code is formal, so dust off your frocks and dinner suits and put your party shoes on!
We look forward to celebrating with you on 6 October.