1. Best HR student 
Studying is not just about acquiring relevant knowledge – successful students apply what they have learned to bring about real business benefits to the organisation and its people. We're looking for an exceptional individual who is currently studying or has recently completed a recognised CIPD qualification since January 2021.
Successful applicants will clearly demonstrate the application of CIPD studies, and the student's individual contribution, to the initiation, implementation and evaluation of a bounded HRM/D related business improvement initiative/ project which is significantly important to the organisation concerned.
2. Best change management initiative
Sponsored by

This award recognises an organisation that has successfully delivered a major organisational change programme, led by people development professionals. As well as making demonstrable contributions to business performance, the winning entry will clearly show that plans are aligned with organisational strategy and the desired organisational culture, and that they have been executed with HR considerations in mind.  
As people professionals, we drive change for the good of the organisation and its people. Entries will demonstrate HR's contribution through all stages of the programme, from making the business case, managing effective communications channels through to measuring the overall positive impact of the change programme. 
3. Best hybrid and flexible working initiative
Sponsored by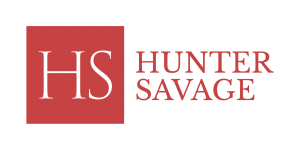 This award recognises an employer that has invested significantly in their approach to flexible working and hybrid working, and created innovative solutions to manage ongoing change that supports employees and managers, while meeting the needs of their organisation. 
Entrants will showcase how they have taken the opportunity presented by COVID-19 to rebuild their people strategy to embed flexible future-focussed working, aligning culture and processes to provide flexibility and choice in terms of how, when, and where work can be done. The winning entry will demonstrate agility to respond to ongoing changes while considering factors such as the impact of always-on technology on employee well-being and mental health as well as how success of activity can be measured and evaluated over time. 
4. Best people team 
Sponsored by

This award recognises an HR or L&D team that has demonstrated excellence across the organisation to meet both the needs of the business and its people. Judges will be looking for a people team that can evidence innovative and unique approaches to addressing either one key business issue across the year or multiple projects, clearly aligned to organisational objectives. A team that has worked together to achieve success. 
Entries will detail how the outcomes of the team are measured and evaluated, and evidence a positive impact on the workforce and business performance because of exceptional team working and operational excellence in execution.  
5. Best health and wellbeing initiative
Sponsored by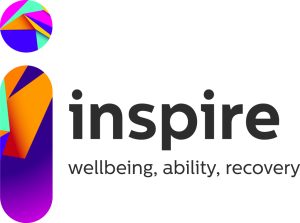 This award recognises organisations which place employee wellbeing centre stage within the organisation and have embedded a strong culture of workplace wellbeing. Investing in people's health and wellbeing is good for business but it's also the right thing to do. 
Successful entries will demonstrate an understanding of the holistic nature of employee health and well-being, the important role an organisation's leadership, culture and approach to people management play in supporting an employees' physical and mental well-being at work. Evidence should be shared on how these have been adapted to meet the challenges of Covid-19 and a remote working environment and provide evidence of a positive and sustainable impact. 
6. Best L&D/OD initiative
This award recognises an entry that demonstrates strong links between achieving business goals and organisation development activity, and/or learning and development strategies to boost skills and improve performance. 
Successful entries will outline how they have developed a culture that promotes learning and development, coaching, managing performance, innovative approaches to change and work design, as well as encouraging feedback and openness on development needs.  
Entrants should indicate the context for the activities, such as a change management programme for example, as well as demonstrating that your approach has taken both the business need and the employee experience into consideration, and evidence how success is measured and evaluated. 
7. NEW – Best employee voice initiative
Sponsored by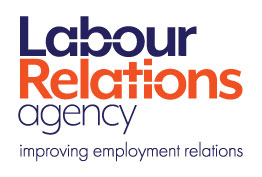 This award recognises an organisation delivering an impactful, effective and sustainable programme of activity across both policy and practice that promotes the participation of employees in influencing organisational decision-making. Solutions developed and adopted enable employees to voice their opinions and raise concerns at either an individual or a collective level.  
This organisation can demonstrate how the programme has made a positive contribution to the overall engagement levels of its workforce through enhanced insight and understanding of its employees and their working lives. Judges would also like to see evidence of this positive contribution and resultant impact on organisational indicators of success. 
8. Best inclusion and diversity initiative
Sponsored by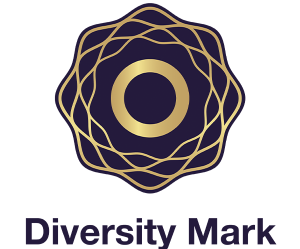 This award recognises an employer that is genuinely dedicated to creating a diverse and inclusive workplace, challenging inequalities, overcoming resistance, breaking down barriers and bias, and making change happen. 
Successful entries will evidence how they have become truly inclusive workplaces by addressing important issues in the workplace (such as, but not limited to, under-representation, fairness and impartiality in relation to reward, flexibility, access to promotion, learning and development opportunities) to build a sustainable commitment which benefits both employees and the business. 
Employers that are serious about inclusion and diversity ensure that all policies, practices and procedures are based on the principles of fairness and inclusion and are regularly checked to identify and remove unfair bias, and outcomes are measured and evaluated. 
9. Best external consultancy 
Sponsored by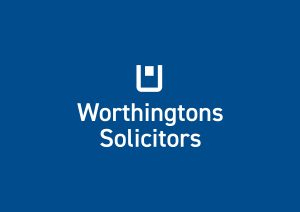 This award recognises the successful partnership between an individual consultant/consultancy and a client organisation, working on a specific people-related project to address a strategic issue.  
Entries will clearly illustrate how the consultant/consultancy worked collaboratively with the organisation to undertake a specific people-related initiative. The objectives of the initiative will be clear, illustrating how it links to the broader people and organisational strategy, and highlighting how it delivered tangible business benefits to the organisation, including the impact on key business metrics. 
Consultants/consultancies are invited to nominate projects with specific clients but must have the consent of their client before submitting an entry. Additionally, organisations can nominate consultants/ consultancies/suppliers who have positively impacted the business. 
10. NEW – Best resourcing and talent management initiative
Sponsored by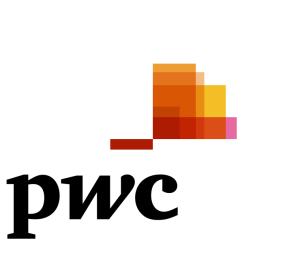 This award recognises creative and effective recruitment and talent management strategies that address the current and future needs of the organisation. In the current tight labour market, with increasing skills shortages, it is more important than ever that organisations have robust strategies in place to attract and retain a diverse pool of employees.  
Successful entries will demonstrate the design and delivery of creative solutions to acquire and manage talent, including workforce planning, in response to the changing landscape. Judges are looking for a breadth of activities and programmes tailored to maximise impact. Entrants are encouraged to show evidence of how activity has benefitted the organisation, met business objectives, supported organisational agility, and provided an organisation-wide talent pipeline. 
11. NEW – Best apprenticeship scheme
Sponsored by

This award recognises organisations clearly committed to delivering high-quality apprenticeship programmes that demonstrate clear alignment with the organisation's business and people strategies. Successful programmes provide great opportunities for learners to progress, support efforts to increase inclusion and diversity and are integrated into the organisations' wider workforce planning.  
12. NEW – Rising star of the people profession
Sponsored by
This award recognises an ambitious individual at an early to mid stage of their HR career in the people profession (three to five years) who has set themselves apart in their professional journey by having a meaningful impact on their workplace and demonstrating a passion for the profession.  
They can evidence their focus on continued professional development and how they practically apply this learning in their day-to-day role to reach more positive outcomes. They adopt a creative and innovative approach to the design, delivery and evaluation of their work to maximise value to the organisation. 
Nominations can be made by the individual themselves or anyone who has experienced the positive impact of the work of this person, for example line manager, colleagues, mentor or coach.  
13. Excellence in HR leadership
Sponsored by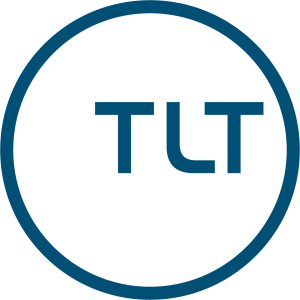 This award recognises an individual responsible for the design and delivery of a highly impactful people strategy, clearly aligned to their organisation's objectives and delivering a significant contribution to organisational performance and success. Nominees will be the most senior HR professional in their organisation in Northern Ireland, and a leader and role model to others.
Entrants must evidence how their sustainable HR strategy and initiatives delivered by their team enhance organisational capability and contribute to overall business performance, including quantifiable measures of success.
This individual is committed to building the professional capability of their people teams and prepared to challenge the norm and deliver an HR function valued within their organisation.
We will accept nominations from HR leaders, senior colleagues, or teams wishing to recognise their leader.
14. Outstanding contribution in the field of people development in Northern Ireland

Sponsored by

This prestigious award is presented to an individual in recognition of their outstanding and exceptional contribution to the profession within Northern Ireland.
This category is not open for entries.
Download information pack
Latest tweets via @CIPD_NI
[fts_twitter twitter_name=CIPD_NI tweets_count=7 cover_photo=no stats_bar=no show_retweets=yes show_replies=no]