1. Outstanding HR student of the year

Studying is not just about acquiring relevant knowledge – successful students apply what they have learned to bring about real business benefits. We're looking for an exceptional individual who is currently studying or has recently completed a recognised CIPD qualification at Postgraduate, Intermediate or Foundation-level. Successful applications will demonstrate how their studies have enabled them to initiate and implement business improvements, either within their own organisation or the organisation they work for.
Applications are open to students who are currently studying for a recognised CIPD qualification at Postgraduate, Intermediate or Foundation level, and to students at all levels who graduated after January 2020.
We will accept nominations from individuals or from employers or qualification providers with the consent of the individual concerned.
2. Best change management initiative
Sponsored by

This award recognises an initiative that has improved business performance by implementing a programme of major change. Winning entries show that plans aligned with operational strategy and the desired organisational culture and that they have been executed with HR considerations in mind. Entries will demonstrate HR's contribution through all stages of the programme, from making the business case through to measuring the overall impact of the change programme.
3. Best remote and flexible working initiative (NEW)
Sponsored by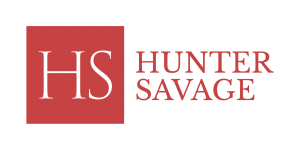 2020/21 has moved the dial on remote working. This award will recognise organisations of any size that can demonstrate how they excelled in their response to COVID-19, travelled on a significant change journey, and supported managers and employees through the transition. Entrants will be able to demonstrate agility, how they adopted an employee-centric approach and an appropriate leadership style.
You will be able to show the consideration given to employee well-being and mental health, always-on technology, home working and parenting challenges. Entrants will showcase how they have taken this opportunity to rebuild their people strategy to embed flexible future-focussed working, aligning culture and processes to provide flexibility and choice in terms of how, when, and where work can be done.
4. Best HR/L&D team of the year
Sponsored by


This award recognises a HR/L&D team that have demonstrated excellence across the organisation to meet both the needs of the business and its people. Judges will be looking for a HR/L&D team that can demonstrate innovative and unique approaches to addressing either one key business issue across the year or multiple projects. The team will be able to demonstrate exceptional teamwork and leadership including working across boundaries in a timely and effective way.
Entries will illustrate a quantifiable contribution to commercial or organisational achievements because of exceptional team working and operational excellence in execution.
The team will be able to demonstrate how it coordinated itself, aligned its objectives to the overall objectives of the organisation and had a positive impact on employees / business performance. By working together and engaging with the business, this HR/L&D team will have helped their organisation to achieve its objectives.
5. Embedding a culture of workplace wellbeing
Sponsored by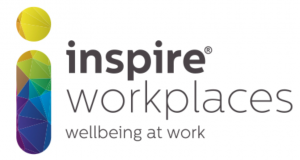 This award recognises organisations which place employee wellbeing centre stage within the organisation and have embedded a strong culture of workplace wellbeing.
Successful entries will demonstrate an understanding of the holistic nature of employee health and wellbeing, for example, ensuring that leadership and management capability, wider workforce skills development or job design compliment initiatives such as the introduction of new programmes and benefits.
Entrants should provide evidence of impact, such as a reduction in absence levels, accident levels and or improvements in staff engagement/performance.
6. Best L&D initiative
Sponsored by

The judges will be looking for entries that demonstrate a strong link between learning and development initiatives and positive organisational performance. Successful submissions should demonstrate a culture that promotes learning, focusing on talent and performance, as well as encouraging openness among employees about their development needs.
Entrants should give a clear description of the objectives that promoted your learning culture, drove the approach and explain how effectiveness was measured. Entrants should also indicate the context for the activities, such as a change management programme for example.
7. Best inclusion and diversity initiative
Sponsored by

This award recognises employers who are genuinely dedicated to creating a diverse and inclusive workplace. The employment and development of people demands that all policies, practices and procedures are based on being inclusive and open to diversity, and regularly checked to tackle and remove unfair bias. Becoming a truly inclusive workplace requires openness, transparency and authentic behaviour, driven by a core belief in equality of opportunity.
Entrants will be addressing important challenges in the workplace, including under-representation of certain groupings, fairness and impartiality in relation to reward, flexibility, access to promotion and learning & development opportunities. Entrants will have created an inclusive culture by challenging inequalities, barriers and bias in the development and application of recruitment and selection and people management and reward activities.
8. External consultancy 
This award recognises the partnership between an individual consultant/consultancy and a client organisation, working on a specific people-related project to address a strategic issue. The consultancy must have received permission from the client before submitting an entry.
Entries will clearly illustrate how the consultant/consultancy worked collaboratively with the in-house team and wider organisation to undertake a specific people-related project. The objectives of the initiative will be clear and illustrate how this links to the broader people strategy, and the business/organisational strategy.
Entrants will be able to show how the project has delivered tangible business benefits to the organisation, including the impact on key business metrics or clear verifiable examples of how it has positively impacted the overall employee experience.
9. Excellence in people management practice in SMEs 
Sponsored by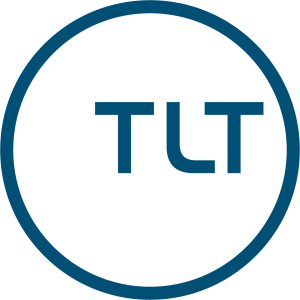 This award recognises small and medium organisations (SMEs) with less than 150 employees that are forging ahead in terms of growth and using resources within their means to achieve good people management results.
Entrants are likely to show how agility, multi-skilling and small teams can help to achieve strong results. This award will recognise the use of creativity, innovation and simple methods to address people management issues.
Entrants in this category will be conversant with relevant HR policies and good practice while recognising the need to be agile. Entrants will be able to demonstrate how people management is being embedded within the organisation and how it is improving business performance and / or the customer / employee experience.
10. Excellence in HR leadership
Sponsored by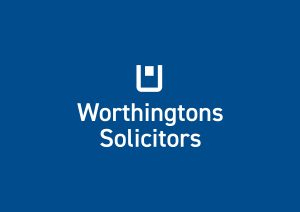 This award recognises HR leadership that has demonstrated excellence and impact across the organisation to achieve business success. Entrants will highlight their innovative and unique approaches to addressing business issues, improving culture and providing a sustainable solution that contributes to the success of the organisation.
This entry will illustrate a strategic approach to HR/L&D with a quantifiable contribution to organisational achievements. It will demonstrate a willingness to challenge and work collaboratively across organisational boundaries, along with operational excellence in execution. There can be evidence of upskilling, development and modernisation of HR to align with the needs of the organisation.
We will accept nominations from individuals or teams with the consent of the individual concerned.
11. Outstanding contribution in the field of people development in Northern Ireland

Sponsored by

This award is presented to an individual in recognition of their outstanding and exceptional contribution to the profession within Northern Ireland.
We aim to recognise an individual who has a passion for excellence; whose work demonstrates impact and serves as a model for others; and who is an ambassador for the HR profession in the wider business community.
This category is not open for entries.
Latest tweets via @CIPD_NI