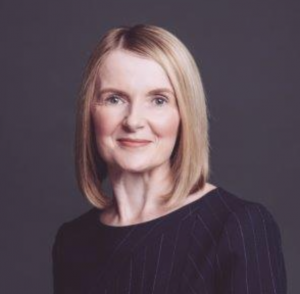 Wendy Close, Prestige Insurance Holdings
Wendy Close MCIPD, currently Group HR Director of Prestige Insurance Holdings Ltd, responsible for working with the Directors and Senior Managers to agree HR strategy and plan, and ensure implementation of plan in line with key business requirements.
Previously, Wendy worked for Bank of Ireland in NI as Senior HR Business Partner.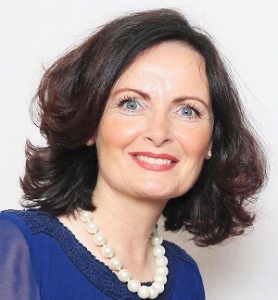 Linzi Conway, Keys to Success Consultants
Linzi is an experienced Organisational Development Consultant, well known for her engaging and personal approach. With her own successful business, a long list of loyal clients, and almost two decades of experience in HR management, training, and business growth, Linzi is sought after to advise and work with clients both regionally and internationally to encourage entrepreneurship, intrapreneurship, and create business opportunities.
Linzi is a Fellow of the CIPD and a CMI Chartered Manager. She is a quality assured business advisor for Enterprise Northern Ireland and a regular on-air business commentator. She has an outstanding academic record, having obtained a degree in Computing and three post-graduate qualifications in business and marketing-related disciplines, as well as a CAM Diploma in Digital Marketing.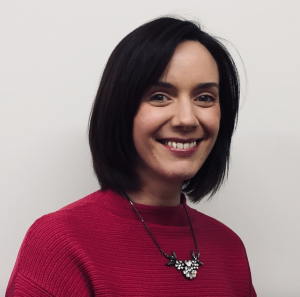 Dr Denise Currie, Queen's Management School
Dr Denise Currie is the Programme Director for the CIPD accredited MSc in Human Resource Management (full and part time) and a lecturer in Management at Queen's Management School.
Denise is a graduate of Queen's Management School where she completed her PhD on conflict management in business networks, which is a particular aspect of her broader research interests in workplace conflict and employee relations. Her most recent book, Managing Workplace Conflict: Alternative Dispute Resolution(co-authored with Paul Teague, Bill Roche and Tom Gormley, and published by the Institute of Public Administration in Dublin) explores the genesis, operation and outcomes of Alternative Dispute Resolution in Ireland.
Denise also has a keen interest in employment relations in the Non Profit and Voluntary Sector. Building on work already published in Work, Employment and Society, she is currently undertaking a project that is examining employment relations issues in novel contractual arrangements between the Non-Profit and Public Sectors.
Through her role as Programme Director for the MSc HRM, she is keenly interested in challenging the perspective of her students and encourages them to become critical analysts when evaluating complex human resource management problems. She aims to equip her students with the appropriate knowledge and skills to provide people management solutions that will bring about real business benefits.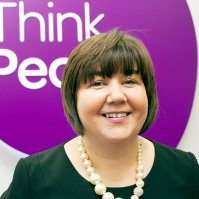 Anne Dougan, Think People
Anne Dougan MCIPD is Managing Partner at Think People Consulting, a modern HR Consultancy based in Belfast and Dublin, offering outsourced HR and People Development.
A seasoned HR executive with over 25 years within senior Human Resources roles, Anne's reputation as a commercially minded HR leader has spread across Northern Ireland and the Republic in the past ten years since setting up Think People with her business partner Emer Hinphey.
Anne has enjoyed working with a vast array of businesses across every sector in Northern Ireland and the Republic and is well known for her persistence, accuracy and focus. She has partnered business leaders at all levels and in a variety of industries from Services to Technology to Manufacturing. She is particularly sought after for dealing with complex HR projects requiring an expected level of sensitivity and/or potential legal difficulty, due to her significant HR knowledge and her calm but firm unflustered style and general gravitas.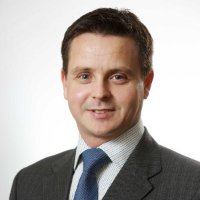 Paul Gillen, Pinsent Masons
Paul is a Partner at Pinsent Masons LLP who heads the Employment Law team. Previously, Paul worked for over ten years in HR Management within the manufacturing, engineering, retail and construction sectors. This experience supports his commercial and solutions-based approach.
Paul is qualified as a solicitor in England & Wales, Northern Ireland and the Republic of Ireland and he is a Chartered Fellow of the CIPD and is Past-Chair of the Northern Ireland CIPD Branch. Paul is Visiting Professor to the School of Law at Ulster University and sits on the CBI Employment & Skills Committee. Paul specialises in advising public and private sector clients on contentious and non-contentious matters, TUPE, equality and diversity (including public sector equality duties), policy and procedure, organisational structure and development and strategic HR support. He specialises in employment matters in reorganisations and insolvency.
Paul is a regular employment law speaker for Legal Island, the CIPD, CBI and other organisations as well as delivering the CIPD accredited Advanced Diploma in Employment Law.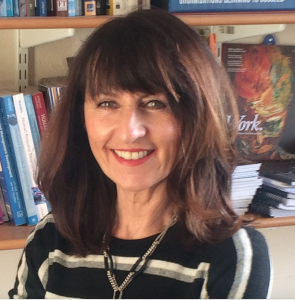 Jeanette Harrison, Ulster University Business School
Jeanette is a Senior Lecturer in HRM in the Ulster University Business School, with over twenty years teaching experience. She is Course Director for the MSc HRM and is dedicated to providing her student/practitioners with the best possible support to facilitate their learning and development and to ultimately make a positive impact on HR in their organisations.
Jeanette is responsible for maintaining the University's relationship with CIPD and for ensuring its HRM courses meet the professional standards of accreditation. Research over the years has largely focussed on learning, training and development.
As a Chartered Fellow of the CIPD, over the past decade, Jeanette has supported the wider HR community via her previous position as Lead for Continuing Professional Development and Membership within the CIPD NI Branch committee.
Having recently qualified as a Yoga Teacher, Jeanette is now sharing with others the well-being benefits that regular yoga practice can bring.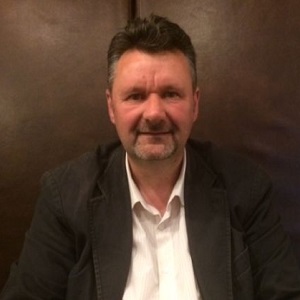 Dr John McGurk, CIPD
John is the CIPD's Head of Regional Policy and Insight. Prior to taking up this key role building CIPD's capability and impact in the regions, he was Adviser on Learning and Talent Development.
John started at CIPD in September 2007 after a multi-faceted career starting as a train driver, becoming an HR academic then Research Director for the UK airline pilots union. John is a qualified coach and mentor, and has delivered research and insight on everything from talent analytics to neuroscience.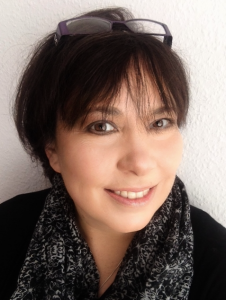 Lesley Richards, CIPD
Lesley is the Head of CIPD in Wales. Her HR career spans 25 years, delivered both in-house (largely in the professional services arena) and through her own HR consultancy – with a client base covering a range of sectors including local government, manufacturing, professional services, energy, charities, telecoms, hospitality and a variety of SME's.
Following many years involvement with the CIPD volunteer network, holding a number of officer roles within the South East Wales branch, Lesley stepped down as Chair in 2015 in order to focus on developing and implementing the CIPD Wales offer.
Lesley holds an MSc in HR Management, and Chartered Fellowship of CIPD, ILM and CMI. She has also been involved with a number of local charities in a Non-Executive Director/Trustee capacity, including City Hospice, Touch Trust, and Whitchurch Rugby Sports and Social Club.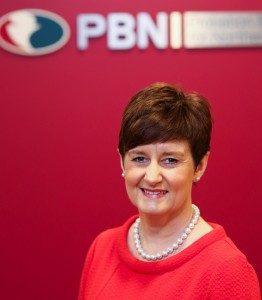 Gillian Robinson, PBNI
Gillian is the Head of Human Resources and Organisational Development in the Probation Board for Northern Ireland (PBNI). Gillian leads on the areas of core Human Resources, Change Management, Culture, Learning & Development, Health & Safety, Equality, Social Enterprise and Staff Health & Well-being.
Prior to holding her post in PBNI, Gillian has worked in the public, private and voluntary sector. Gillian is a Chartered Fellow of CIPD and holds a MSc in Human Resource Management.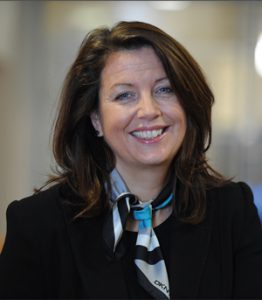 Helen Sullivan, PwC
Helen has more than 30 years of experience in assisting her clients to improve their business performance and achieve their strategic objectives through the development of their people and organisations.
She has worked for PwC for over 20 years in the People and Organisation consulting practice, and more recently for the PwC Deals business as the EMEA lead for a pathfinder graduate development programme across 27 countries.
Her consulting clients have included global energy, telecoms, construction, and financial services companies and national governments. Her projects have involved the development of organisational models and people strategies, the capability dimensions of change management, leadership alignment and development, one to one executive coaching for boards, consulting on talent management and engagement strategies and learning effectiveness and business impact studies.
Helen's particular interests lie with senior HR executive effectiveness and business partner development in organisations undergoing transformation of HR service delivery. She has directed workstreams on some of the largest HR transformation projects in Western Europe and is sought out as a trusted advisor by many UK leading organisations.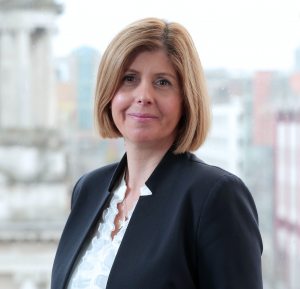 Caroline van der Feltz, Danske Bank
Caroline is an experienced HR Director with over 25 years' experience within the fields of Financial Services, FMCG, Travel and Retail sectors.
Currently she is HR Director for Danske Bank UK where she leads the People Strategy as part of the Banks Executive Committee.
She has spent the majority of her career in London and returned to NI in 2015.
Prior to taking up her current role she worked for a number of FTSE 100 companies including global FMCG Reckett Benckiser, where she was Global HR Director role, Executive HR Director at Coutts and she had 11 years with RBS in a variety of HR roles.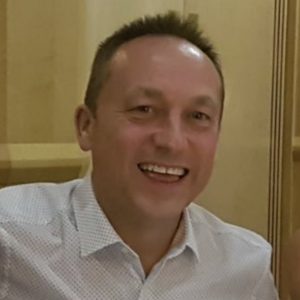 Will Young, HSC Leadership Centre
Will is an experienced Organisational Development Consultant and is currently the Assistant Head of the HSC Leadership Centre which is responsible for providing organisational and leadership development support to Northern Ireland Health and Social Care and the Northern Ireland Fire and Rescue Services.
He has over 25 years' experience working at a senior and executive level and is the lead for number of regional agendas including executive development, team based working, quality improvement, succession planning and talent management. He is Course Director for the MSc in Business Improvement at the Centre delivered in collaboration with Ulster University. Will is also involved in a number of significant and complex workforce reviews and modernisation initiatives across the system.
Will holds an MBA in Health and Social Care Management, and Chartered Fellowship of CIPD. He is also involved with several local charities in a Director/Trustee capacity, including Childrens Heartbeat Trust and Antrim Youth Information and Counselling Centre.