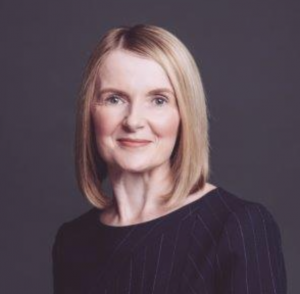 Wendy Close, Prestige Insurance Holdings
Wendy Close MCIPD is Group Human Resources Director of Prestige Insurance Holdings, where she is responsible for working with the Directors and senior managers to agree HR strategy and plan, and ensure implementation of plan in line with key business requirements.
Previously, Wendy worked for Bank of Ireland in NI as Senior HR Business Partner.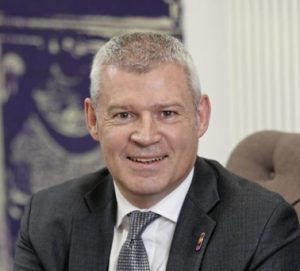 John Conaghan, Inspire Workplaces
John was appointed Group Director of Professional Services at Inspire in 2017, having joined the charity in 2009. Prior to joining Inspire John worked for 19 years in the pharmaceutical industry in a variety of sales,  management and healthcare development roles. As Group Director, John leads on the strategic development and delivery, across Ireland and GB, of Inspire's Social Enterprise service delivering mental health & wellbeing support services to the Workplace, Universities & Colleges and others impacted by mental health issues. Inspire are also a leading provider of mental health and wellbeing consultancy and training services to organisations, driving a value led culture of wellbeing and compassion. Since joining Inspire John has overseen significant growth in the provision of workplace wellbeing services, reaching almost 1m employees in all sectors across Ireland and GB.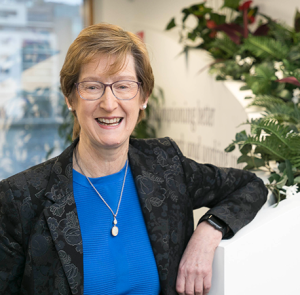 Mary Connaughton, CIPD Ireland
Mary Connaughton is passionate about developing people and workplaces to be at their best. As Director of CIPD Ireland she is leading the development and contribution of the HR profession in Ireland.
Mary has a wealth of HR experience having most recently headed up HR Development at Ibec, engaging with leading companies on strategic HR and organisational development initiatives along with legislative and policy developments.
Mary has also held a Director position at Graphite HRM, as well as organisation development roles with the Bank of Ireland Life and Emerge Consulting.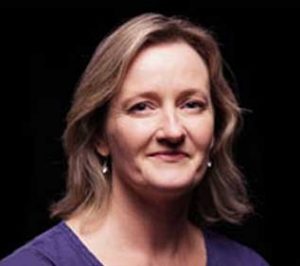 Carol Fitzsimons, MBE, Young Enterprise Northern Ireland
Carol Fitzsimons MBE has been Chief Executive of Young Enterprise Northern Ireland since 2009. Having previously specialised in learning & development in the private sector, she is a strong advocate for the benefits of providing young people with the opportunity to develop entrepreneurship skills from a young age. She is committed to providing young people in Northern Ireland with the best preparation for success in the new economy through her work at Young Enterprise – Northern Ireland's leading business education charity.
In May 2019, she was awarded IoD NI Director of the Year for the Third Sector. She is an Alumni of the US Boston College Irish Institute exchange on Youth Entrepreneurship, and was a participant in the Global Ambassador's Program with Vital Voices. Her involvement in these programmes has allowed her to benchmark the work of the charity against global best practice, and develop & implement a strategic vision to make Young Enterprise NI one of the leading providers of Enterprise Education in the world.
She was awarded the MBE in 2016 for services to enterprise education.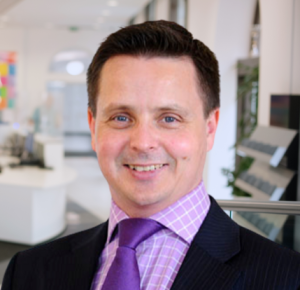 Paul Gillen, Lewis Silkin
Paul has been a Partner and employment lawyer at Lewis Silkin since June 2022, before which he headed up the employment team at at Pinsent Masons LLP. Previously, Paul worked for over ten years in HR Management within the manufacturing, engineering, retail and construction sectors. This experience supports his commercial and solutions-based approach.
Paul is qualified as a solicitor in England & Wales, Northern Ireland and the Republic of Ireland and he is a Chartered Fellow of the CIPD and is Past-Chair of the Northern Ireland CIPD Branch.  Paul is Visiting Professor to the School of Law at Ulster University and sits on the CBI Employment & Skills Committee.  Paul specialises in advising public and private sector clients on contentious and non-contentious matters, TUPE, equality and diversity (including public sector equality duties), policy and procedure, organisational structure and development and strategic HR support. He specialises in employment matters in reorganisations and insolvency.
Paul is a regular employment law speaker for Legal Island, the CIPD, CBI and other organisations as well as delivering the CIPD accredited Advanced Diploma in Employment Law.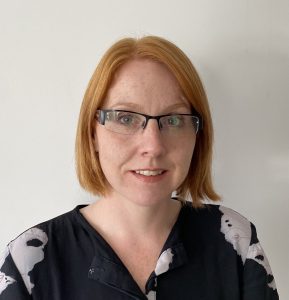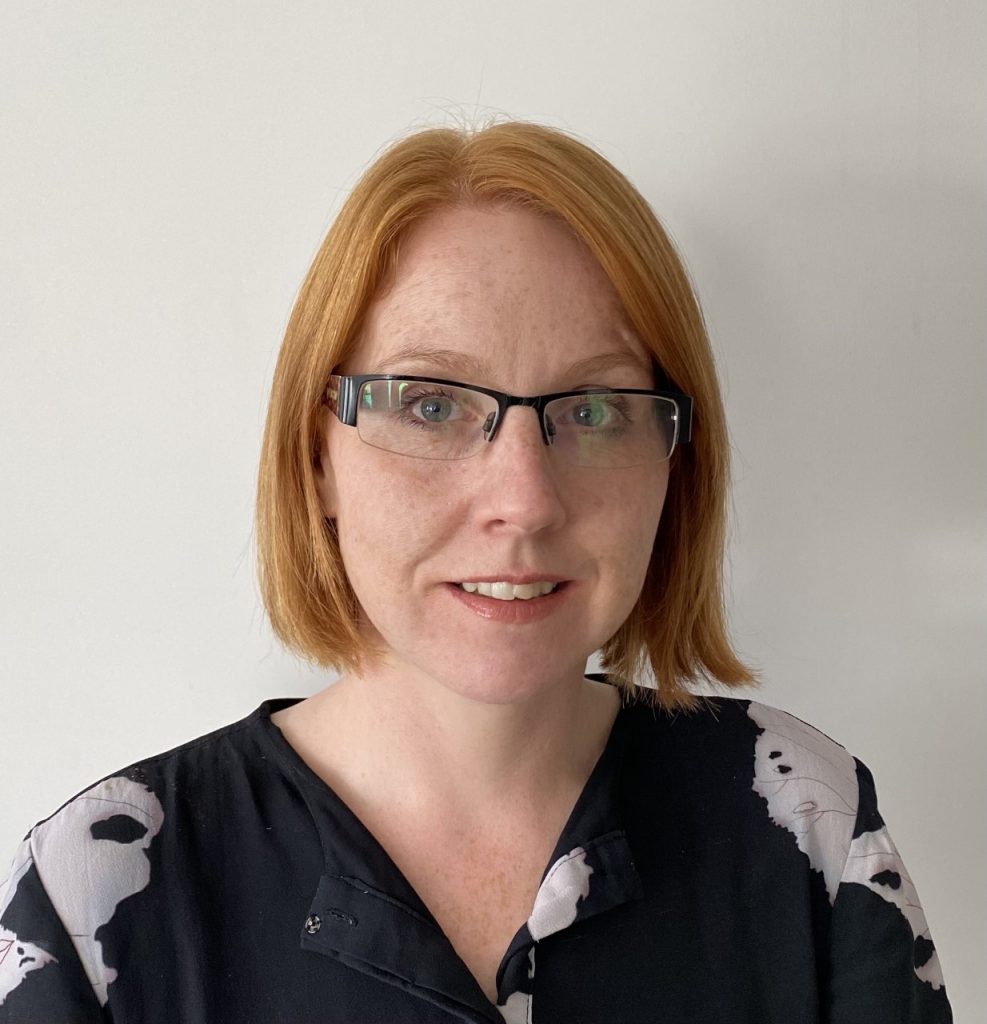 Eileen Hanna, Hertz International
Eileen Hanna is the Senior Director Compensation & Benefits at Hertz International, partnering with HR and business leaders to deliver strategic solutions across C&B, Systems, HR Reporting and Governance for the International business.
 Eileen has specialised her career in C&B for over 15 years following a number of years in recruitment and generalist HR positions.
Prior to her current role she held a number of HR leadership and global roles working with Arvato Bertelsmann, Coca Cola Hellenic, Citi Group, Diageo, BAA and Scottish Power.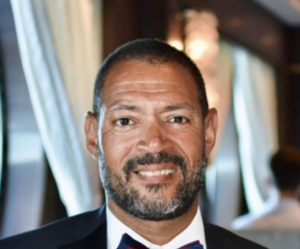 David Johnston
Prior to retiring in 2021, David had been a Human Resources practitioner for over 25 years, having worked in several high-profile, complex, and dynamic public service organisations, including Inland Revenue Northern Ireland, Police Ombudsman for Northern Ireland, Northern Ireland Tourist Board and Police Service of Northern Ireland.
His most recent position was Head of Equality, Diversity & Inclusion with the Police Service of Northern Ireland. He was also a part-time lecturer – developing and delivering level 5 and level 7 CIPD and CMI courses. He is also a qualified leadership coach and mentor and holds a master's degree in Human Resource Management.
In 2021 David received the CIPD NI HR award for outstanding contribution in the field of people development in Northern Ireland.
David is a 'class of 2021' participant on the Boardroom Apprentice programme, and is hosted by the Community Relations Council, whose functions focus on enhancing diversity and including across the communities in Northern Ireland.
Despite now being retired, David remains passionate about initiatives that enhance diversity & inclusion and social mobility and maintains his membership as a Chartered Fellow of the CIPD.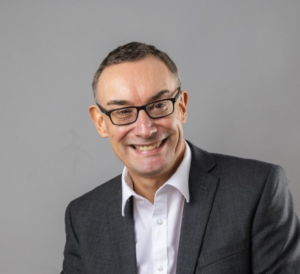 Don Leeson, Labour Relations Agency
Don took up post as the Labour Relations Agency's Chief Executive on 1 December 2020, having been its Director of Corporate Services since March 2017.  He earlier worked as a senior manager at the Agency between 2011 and 2013, managing the Agency's arbitration services and facilitating collective conciliations and mediations.
Outside of the Agency, Don has had a varied career.  He was the Consumer Council's Director of Operations (2013-17); Head of Corporate Services for the Northern Ireland Human Rights Commission (2004-11); and the Equality Commission's Head of Disability Policy (2002-04).
Prior to moving to Belfast, Don was Investors in People UK's Quality Manager, with responsibility for quality assurance and development of the IiP standard.  It was while in this role he developed a passion for organisational development and good employment practice. He has also been a Civil Servant working in Westminster on employment-related issues.
Don has an MSc in Managing Change and is a Chartered Fellow of the CIPD.
He is the Chair of the boards of two charities: ESC Films, an award winning film therapy organisation working with highly marginalised people; and the Imagine Festival of Ideas and Politics.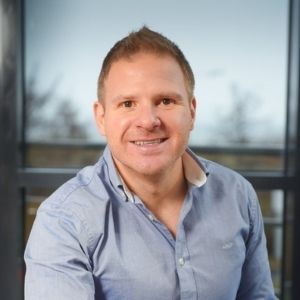 Chris Lillie, SHS Group
Chris Lillie is the Group HR Director for SHS Group. The SHS Group was founded in 1975 and operates in the fast moving consumer goods sector throughout the UK and Ireland and is now one of Northern Ireland's largest and most profitable privately owned groups. In his role of  Group HR Director, Chris has responsibility for leading the strategic people agenda across the diverse SHS Group. 
Prior to SHS, Chris worked for Coca-Cola HBC Ireland & Northern Ireland for six years, and held the role of HR Director.  He has extensive HR experience gained in other industries including retail, pharmaceuticals and manufacturing, holding senior HR roles in both Qualitrol and Boots.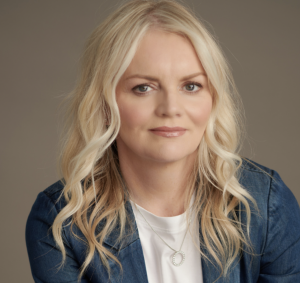 Nuala Murphy, Diversity Mark
Nuala is Director of Diversity Mark – the awarding authority on Diversity and Inclusion across the UK and Ireland. Nuala has been described by the Irish Times as 'one of the next generation of female business leaders in the North.'
A community builder and connector by nature, Nuala has been an impassioned advocate for women's equality with a deep commitment to creating workplaces where every person has a seat at the table and a chance to be heard. With a deep expertise in D&I issues and experience building communities that empower and connect people across differences.
As a diversity and inclusion leader and President of the lean in Belfast Network and President Elect of Lean In UK & Ireland Council, Nuala has led and scaled the Lean In movement across Ireland for more than seven years, a global community of women who led grassroots groups in countries like Iraq, India, and the United States, which bolstered her ability to work across cultures and race.
She led conversations with Sheryl Sandberg in London and then Dublin in front of an audience of thousands, and was selected by Lean In to come to Silicon Valley as a leader who had shown outstanding promise and commitment to women. Through this experience, Nuala has gained insights into the working culture of companies rooted in Silicon Valley and developed her wider D&I skillset on a global scale.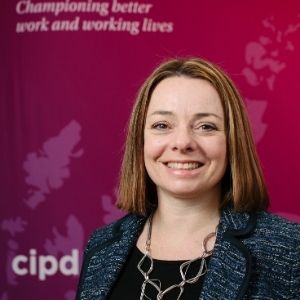 Lee Ann Panglea, CIPD
Lee is Head of the CIPD in Scotland and Northern Ireland. Lee is responsible for ensuring the CIPD is considered the indispensable voice in people and development and that the CIPD's strategy reflects the diversity in policy, economic landscape, and members' interests across both devolved nations.
Through strengthening relationships with local policy makers, employers, CIPD members, HR leaders, business communities and CIPD's network of engaged volunteers, Lee and her team encourage influencers in the world of work to value people and development as key to better work and working lives. Lee develops relevant insight and propositions to amplify CIPD's voice to continually enhance our support to members in Scotland and Northern Ireland.
With over 20 years' commercial experience across the consumer, retail and professional services sectors throughout the UK, Lee Ann brings significant personal experience of the world of work to her current role.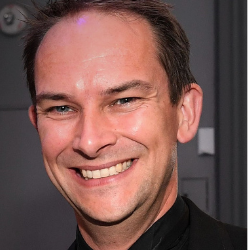 Stephen Pobjoy, CIPD
Stephen's background includes several senior Head of Events and Head of Content roles in industry associations such as CIPD and inhouse also within publishing, logistics, IT and technology sectors. With over 20 years' experience of content production, running leading exhibitions, C-suite networks, and online events he has managed events in every industry vertical globally.
In 2019 Stephen set up Events Creator Ltd in to aid companies' growth and to advise on the strategy of their events portfolios with a specific foundation of research and content.
He has been working with clients to shift to virtual and hybrid event planning and execution, for example on Ceridian's global customer event 'INSIGHTS 2020' for an audience over 30,000 guests.
In 2021 Stephen re-joined CIPD to help develop and support the Senior HRDs within CIPD's vibrant HR Leaders' Network.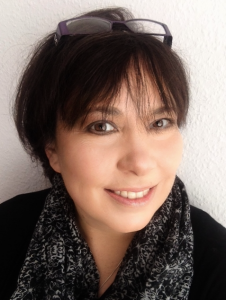 Lesley Richards, CIPD
Lesley is the Head of CIPD in Wales. Her HR career spans more than 25 years, delivered both in-house (largely in the professional services arena) and through her own HR consultancy – with a client base covering a range of sectors including local government, manufacturing, professional services, energy, charities, telecoms, hospitality and a variety of SME's.
Following many years involvement with the CIPD volunteer network, holding a number of officer roles within the South East Wales branch, Lesley stepped down as Chair in 2015 in order to focus on developing and implementing the CIPD Wales offer.
Lesley holds an MSc in HR Management, and Chartered Fellowship of CIPD, ILM and CMI. She has also been involved with a number of local charities in a Non-Executive Director/Trustee capacity, including City Hospice, Touch Trust, and Whitchurch Rugby Sports and Social Club.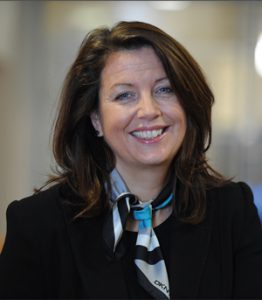 Helen Sullivan, PwC
Helen has more than 30 years of experience in assisting her clients to improve their business performance and achieve their strategic objectives through the development of their people and organisations.
She has worked for PwC for over 20 years in the People and Organisation consulting practice, and is currently Director Global Advisory IFS.
Helen's consulting clients have included global energy, telecoms, construction, and financial services companies and national governments. Her projects have involved the development of organisational models and people strategies, the capability dimensions of change management, leadership alignment and development, one to one executive coaching for boards, consulting on talent management and engagement strategies and learning effectiveness and business impact studies.
Helen's particular interests lie with senior HR executive effectiveness and business partner development in organisations undergoing transformation of HR service delivery.  She  has directed workstreams on some of the largest HR transformation projects in Western Europe and is sought out as a trusted advisor by many UK leading organisations.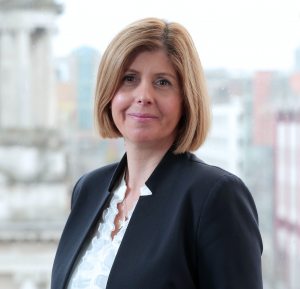 Caroline van der Feltz, Danske Bank
Caroline is an experienced HR Director with over 25  years' experience within the fields of Financial Services, FMCG, Travel and Retail sectors.
She is HR Director for Danske Bank UK where she leads the People Strategy as part of the Banks Executive Committee.
She has spent the majority of her career in London and returned to NI in 2015.
Prior to taking up her current role she worked for a number of FTSE 100 companies including global FMCG Reckett Benckiser, where she was Global HR Director role, Executive HR Director at Coutts and she had 11 years with RBS in a variety of HR roles.
Will Young, HSC Leadership Centre
Will is an experienced Organisational Development Consultant and is currently the Assistant Head of Centre at the Health and Social Care (HSC) Leadership Centre, which is responsible for providing organisational and leadership development support to Northern Ireland Health and Social Care and the Northern Ireland Fire and Rescue Services.
Previously he was the Assistant Chief Officer for People and Organisational Development at the Police Service of Northern Ireland responsible for the portfolios of Human Resources, Occupational Health and Wellbeing, Health and Safety and the NI Police College.
Will has over 25 years' experience working at a senior and executive level and is the lead for number of regional agendas including executive development, public sector development, team based working, quality improvement, succession planning, workforce modernisation and talent management. He is Course Director for the MSc in Business Improvement at the Centre delivered in collaboration with Ulster University. Will is also involved in a number of significant and complex workforce reviews and modernisation initiatives across the system.
Will holds an MBA in Health and Social Care Management, and Chartered Fellowship of CIPD. He is also involved with several local charities in a Director/Trustee capacity, including Childrens Heartbeat Trust.